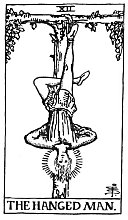 It's over. Kerry has conceded defeat.
My soundtrack to The Fall:
Cloudscape – Philip Glass
You Can Fall – Broadcast
Submarine – Bjork
Pyramid Song – Radiohead
An Eagle in Your Mind – Boards of Canada
An Ending(Ascent) - Brian Eno
Lose My Breath – My Bloody Valentine
Fall On Me – R.E.M.
Ceremony – New Order
You and Whose Army? – Radiohead
Monkey Gone To Heaven – Pixies
Love Will Tear Us Apart – Joy Division
Bastards Of Young – The Replacements
Cause = Time – Broken Social Scene
Heaven or Las Vegas – Cocteau Twins
How To Disappear Completely – Radiohead
The Battle Of El Goodo – Big Star
Specialist – Interpol
Aisha – John Coletrane
My Daydream – Smashing Pumpkins
Pruit Igoe – Philip Glass
This musical therapy is the only thing keeping me sane at the moment.